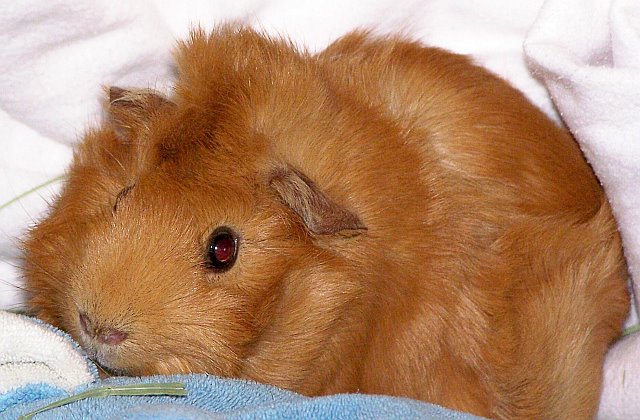 Please give a warm welcome to the newest member of my family.

Name- Goldilocks at the Rescue but I changed it to Lucy. ( LeeAnne and Shannon helped)

Born- August 2008  (I have given her August 8th as the official birthday we will celebrate)

Family- She is the Mother of two girls, born November 2008. Who were then adopted by another party. Lucy now shares her home with her adopted Big Sister Sugar.

Weight at adoption- 816 grams

Personality- very talkative, skitish, shy, scared, loving, loves attention, loves to walk in her pellet dish. Loves to follow Sugar around and make Sugar chase her.

Rescued from- Rabbit and Small Animal Rescue in Westland.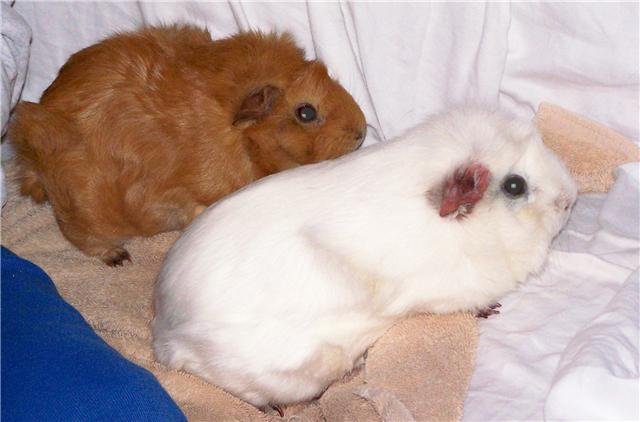 Sugar and Lucy meet for the first time.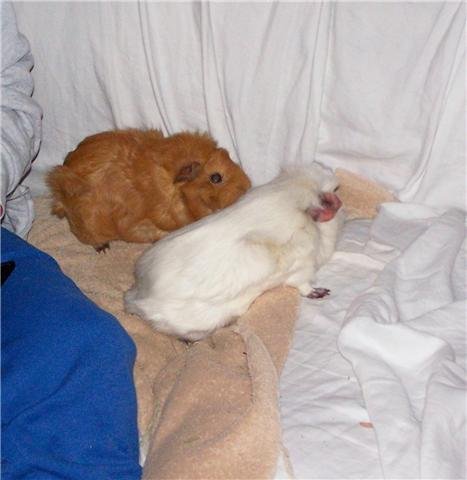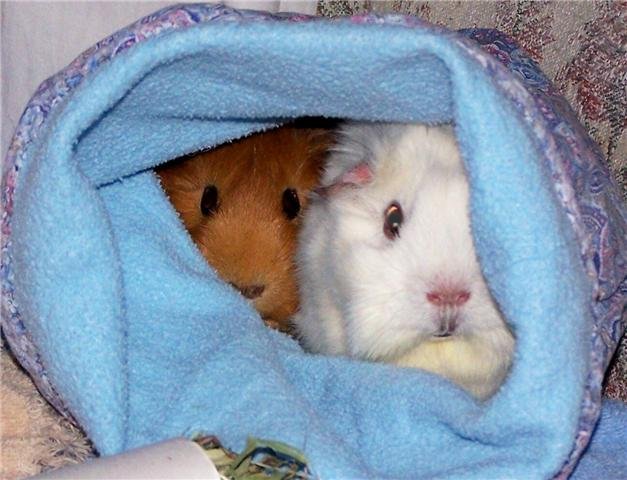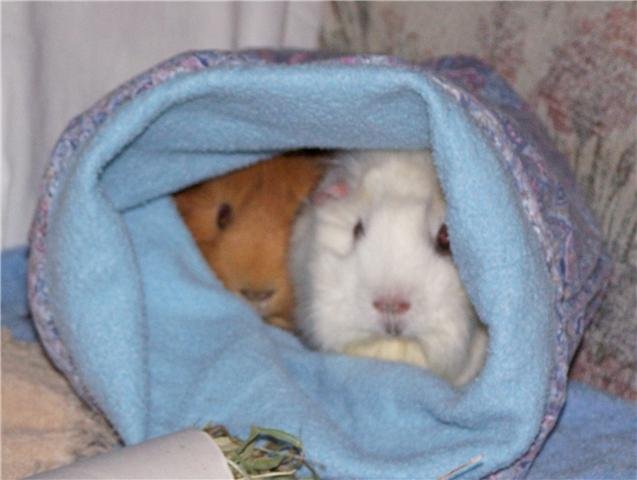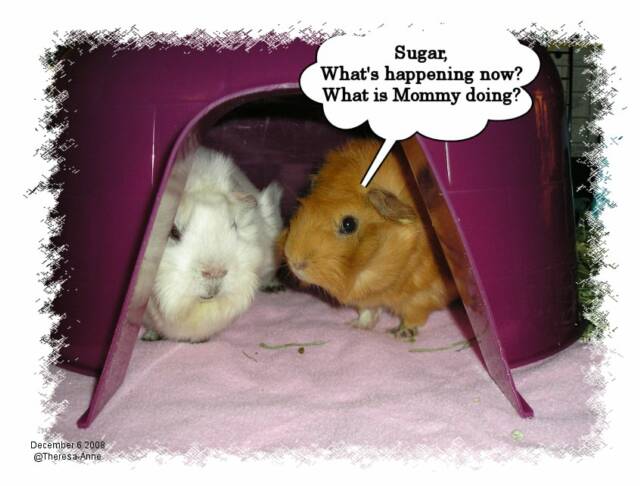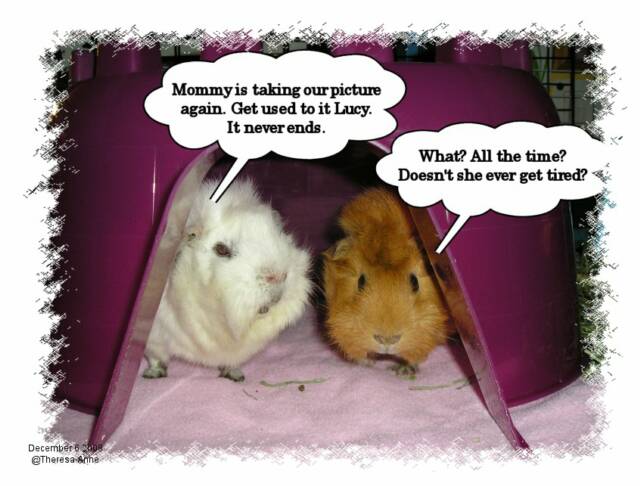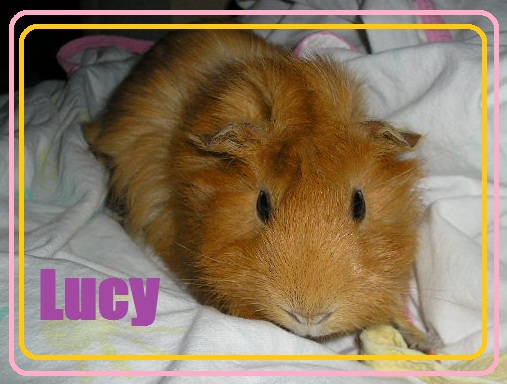 BIO

Names: Lucille May (Lucy)

Date Of Birth: August 8, 2008

Came From: Guinea Pig Rescue in Westland, MI

Breeds: Abyssinian

Color: Redish brown

Gender: Females

Siblings: Unknown

Children: 1 aby and 1 texel

Friends that live with us: Mommy Theresa and Grandma Mom Judy and Desilu

Owner: Theresa Anne

Weights: N/A

Favorite Foods: Romaine Lettuce, Parsley, Carrots and Watermelon.

Favorite Sports to Watch- Baseball (The Boston Red Sox) College Football (Notre Dame Fighting Irish), NHL Hockey (Detroit Red Wings). Fútbol.

Favorite TV Shows- Merlin, Euerka, Lost Girl, Being Human BBC and the North Amercian Being Human, Chopped, Mork and Mindy, I love Lucy.